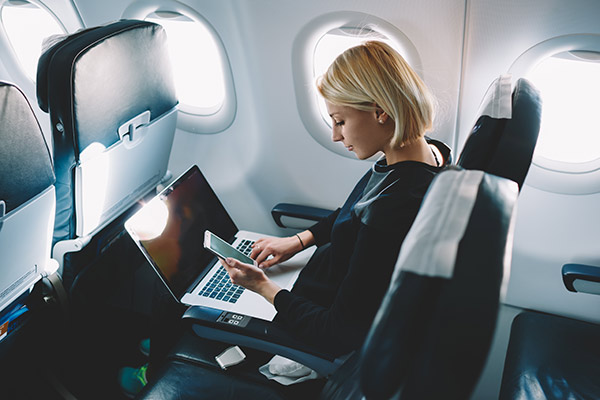 Onboard we have two retail tracks to offer to the 'offline' aircraft:
W-IFE integrated sales. Pay at the seat, on own device.  Purchase a range of digital content provided by the W-IFE. Purchase physical content, delivered to the seat. Purchase content for deferred delivery to home, hotel, gate. Purchase destination attractions.
POS device used with the trolley for regular trolley sales to the seat using a card reader to take payment.
The beautiful part is the integration of the two tracks, providing for one crew device capable of handling all sales and the crew notification for fulfillment to the seat.
The system becomes more fluent when we have all devices on board synchronising stock levels, tracking passenger orders and managing fulfillment. During stops the system sychronises with the system manager allowing for timely uplifts if needed.
Back on the ground, the sales are supported by flightPOS' proprietary cloud-based payment processing capabilities with full PCI-DSS compliance for receiving and handling 'store and forward' payments. On receipt of data from a flight, the flightPOS payment processor works its magic before submitting the payment data for settlement. Our systems can interface with reporting and analytics packages and can be integrated with additional acquirers, if we need to support the regional needs of a client.
Future plans include acceptance of crypto-currency on board for offline payments, specifically Bitcoin as the currency starts to make inroads to acceptance globally and the technology matures – even Paypal are moving into this space (that's not a recommendation)!